Outback Marriage Celebrant
Lyn McDonald :
Dubbo, Central West, NSW
Marriage
Commitments
Renewal of Vows
Baby Namings
Funerals
AREAS Covered : the Orana Region, Central West New South Wales and the Far West.
I have a love of the entire central and far west reaches of our beautiful state of New South Wales.
We have so many picturesque and stunning towns and locations around us,
perfect for those who have a love of the bush or just appreciate the beauty of our region.
Whether you are a local couple or whether you are coming from interstate, other parts of New South Wales, or coming from overseas,
I welcome the opportunity to assist you with the planning of your wedding.
Contact: 0400 487 912
There are no problems at all in this day and age of internet (and scanning documents) to make all the arrangements that are necessary in regards to your ceremony, no matter where you live.
I am conversant in all aspects of the legalities of marriage in Australia, (see my LEGALITIES page), so feel confident that the information I give you is up to date.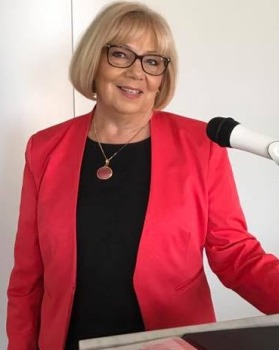 Email:
lyn@outbackweddingsdubbo.com.au
I will answer your quesions as soon as practicably possible.
Authorised Marriage Celebrant, Justice of the Peace
No A18103
HOW I CAN HELP YOU:
To ensure your special day is entirely relevant and personal to you both, I ask that you to either write me a few lines about yourselves, or complete the 'About Us' form I give you, just so that I can write a ceremony that will be absolutely about you. No two ceremonies are the same. You will also have a wide range of Vows, Ring words and Readings to choose from, and you can choose any of mine, change them around, or be inspired to write your own. 
If we have already met in the weeks/months before, I would have picked up on many aspects of your being together and the journey you have already taken. For instance if you already have a family, or been together for quite some time this is an important aspect. So rest assured that by the day of your wedding, all these points will have been accounted for and will have helped me to write that personalised ceremony.
There more detail on the wedding link
SO WHAT ARE THE FIRST STEPS?
Once you have looked over the website and feel comfortable with what you have read you can then contact me to check availability. 
You need to read carefully the LEGAL DETAILS. 
MARRIAGE EQUALITY:
As from 09 December 2017, there have been changes to legislation regarding Marriage in Australia. The right to marry under Australian law will no longer be determined by sex or gender is the fundamental principle being adhered to by the Australian Government and the majority of the population, so is a moment in Australia's history to be celebrated. I am conversant in all aspects of the New Legislation and would be happy to be your celebrant on your special and long-awaited day of your Marriage. Of course, if you still only wanted a Commitment and not a legal marriage, then again, I would be delighted to help.
MEETING UP:
If you are a local couple, we can arrange a meeting at a place and time convenient for us both – either of our homes or coffee in town. It is important that your celebrant is a person you can relax and enjoy a laugh with. But just as important is to know that you are in good, and well-experienced hands.
---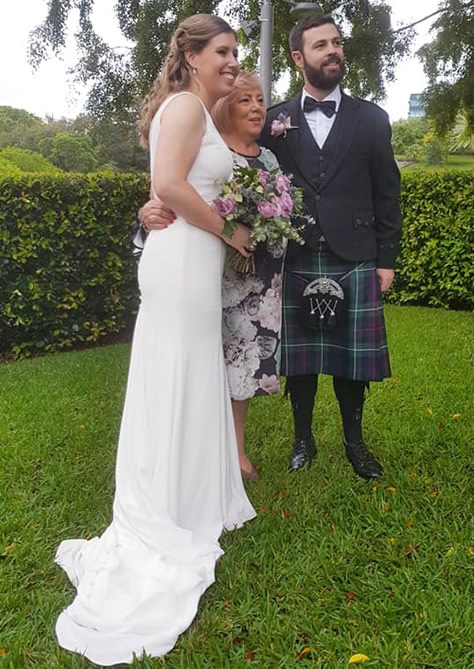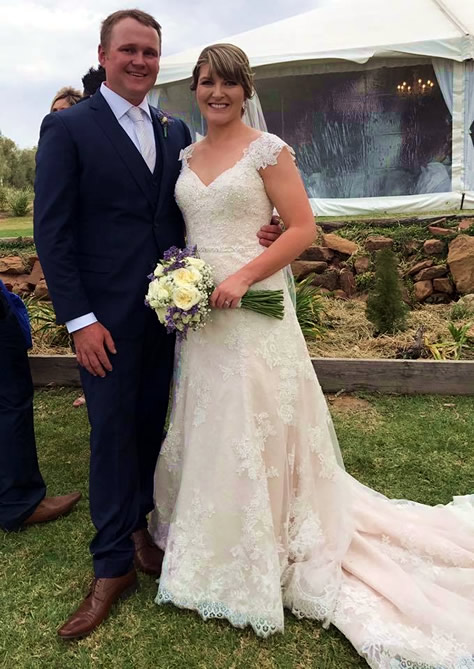 ---
TESTIMONIALS:
It is with the utmost pleasure that I write this testimonial for our wonderful marriage celebrant, Lyn McDonald. For some years I have held Lyn in high esteem so it was a natural decision to ask her to officiate when we became engaged.
From the outset, Lyn was warm and helpful. She understood all the intricacies of our families and was both professional and pleasant during the planning process. She took the time to really get to know what we wanted and what would best represent us as a couple. She was also reassuring and calming in the lead up to our wedding day.
Nothing was too much trouble- even when dealing with unexpected stress the day before the ceremony.
On the day itself, Lyn conducted herself with the same good humour, warmth and professionalism that we had come to know in the previous months. She even asked about the theme so that she could dress accordingly.
Everything was impeccable from the presentation of our vows, to the beautiful sand ceremony and the words Lyn had put together to celebrate our commitment.
The timing was superb, the simplicity was what we wanted and the day was intimate and incredibly special. We have no doubt that Lyn was a large part of making that happen.
Afterwards, delivery of the marriage certificate and certified copies was certainly a bonus and promptly done. Thank you Lyn, we would not hesitate to recommend you to others looking for a celebrant.
Natalie and Justin Lewis


There could have been no better fit for our wedding than Lyn!
We have had so much feedback from guests at our weekend on the wedding about Lyn's professionalism and personality!
She made our day absolutely amazing, from start to finish. Her expertise in regards to vow writing, ceremony procession and set up was incredible.
We could not be happier with how the ceremony went! It was humorous,
heart-warming and perfectly suited to us.
Highly recommend her services!
From Rebecca and Dane Cooper
---
Hello Lyn
I wanted to thank you for the beautiful service for Mum yesterday.
We were do blessed to have you and could not have wished for anything better. I am sorry I did not get to thank you but I wasn't in agood place.
I will always remember how beautifully you spoke about our Darling Mum, Gran and Ma.
Thank you again and God Bless you, you a very special person.
Wendy Cole following her late mothers funeral.